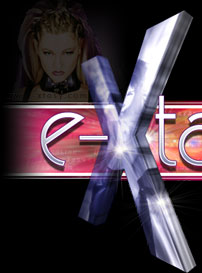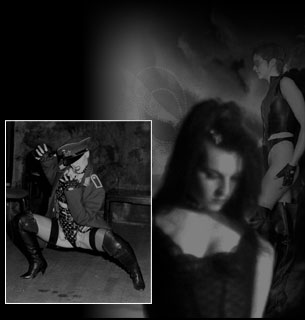 A Celebration of Gothic, Pagan and Fetish Fantasy
Exploring the Erotic World of Fantasy

The Marquis' Masquerade magazine ran for three official issues and one unofficial issue (which was laser printed and sent to subscribers only). This section contains a few of those articles that where published in the magazine, some of the other more photographic orintated can be found under the Photography section.

The magazine has came about due to the success of the fetish/gothic night of the same name that ran in Nottingham, UK. The basic principles of both the night and the magazine was to combine the gothic and the fetish scene. It was believed that there was a strong bone of connection running between both scenes that had been ignored by the fetish mainstream, both in magazine form and at the fetish parties. The "Marquis' Masquerade" arrived at the fetish scene via the gothic subculture and believed a great number of others had done the same, and hoped that more would follow. The magazine was not just a one way street set up to catch the young goths experimenting with fetish imagery and to take them into a dark world. No, the Marquis' Masquerade also wanted the fetish party goers to appreciate and understand where it is the gothic element came from, its motivations and maybe to experiment by leaving the comfortable and sometimes factional fetish scene, and to "export" the best of fetish culture to the world of Gothdom.

An adult magazine which reflected the interests and intelligence of both gothics and fetishists, and would kick in new life blood both ways. A magazine which will be aesthetically pleasing but without all the fashion/art bullshit of other publications, a publication which will be interesting and informative as well as erotically stimulating, bringing new depths and meaning to the word sexual. Containing erotic art, sexual photography, strange stories, music reviews, features on leading fashion designers & manufacturers, club reviews and many special features on the world of the erotic & obscure, for those who like to live dangerously & explore their wild side.

Gothic is erotic and fetish is dark desires.