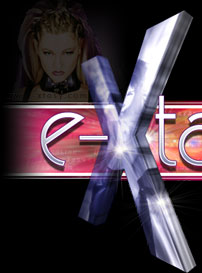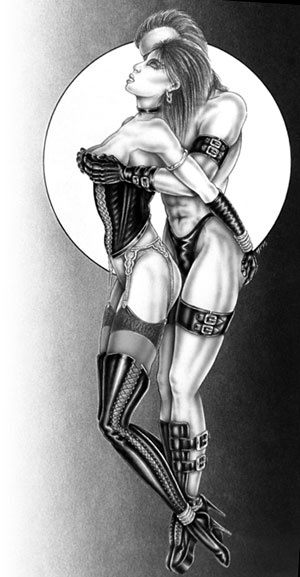 at Rock City, Nottingham

Again the Marquis' Masquerade returned to Rock City in Nottingham, to bring us another seven hour extravaganza, on 17th April 1995.

The Marquis' Masquerade are always being told, "We want to come to the parties but we don't know what to wear or where to buy any appropriate clothing." We decided it was time to introduce some of best designers to their audience, and let them judge for themselves what type of fashions were for them. It took six months of organisation and several headaches, which still will not go away, to bring this event to its final conclusion. As with the last major event we wanted a lot of stalls displaying a wide range of accessories and clothes. This time, however instead of the live bands downstairs we introduced a playroom area, this room was kept separate throughout the night, with background music being played to enhance the atmosphere.

The day started with a edge of danger in the air, as the models and designers started arriving at Rock city at about 11am. The choreography then got under way with many of the models not really quite sure was was going to happen. I don't think at that time any of us knew what was going to happen. But as the day wore on the models began to enjoy the proceedings and things started to ease up.

This time the emphasis was on the fashion market, with seven top design houses putting on a superb show for the hoards of appreciative on-lookers. Well, that was the idea.

The doors opened at 7.00pm and even by this time there were people waiting to enter into the Marquis' Masquerade's world of fantasy.

As the night started people began exploring, moving around from stall to stall, in a daze of excitement.

Keith Riley's body piercing stall made a huge impact on the night, no sooner had the doors opened, and he was put to work. With people having their eyebrows, nipples and other parts of their bodies pierced. He also provided a monitor, playing a video about piercing, showing people what to expect.

Next to the DJ console was Religion, with a variety of furniture by Whips 'R' Us, especially a small cage which was kept full for most of the evening.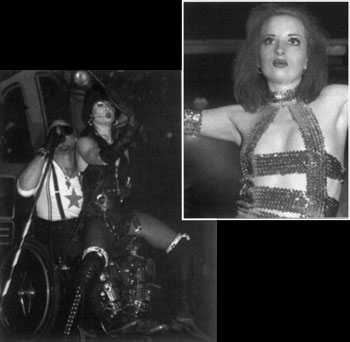 Downstairs Hidebound and Roissy were kept extremely busy with a large array of furniture and toys. They were also busy helping people act out some of their fantasies. At times the downstairs room was packed almost wall to wall with people playing and experimenting with various toys and pieces of equipment. No matter what happened elsewhere in the club this room seemed to sink into its own little piece of reality, caring for many of the true fetishists, and even introducing many new people into our world.

At 10.00pm the music went off and live on stage appeared Eroticis (Freak UK). Since they were booked they changed the name, not that anyone would have known, as they just started playing. The music was strong techno dance, with the hard vocals of Mick Scarlet. The music was well delivered and executed, and started most people's feet tapping. With a variety of young girls on stage, gyrating to the sounds and adding backing vocals, it made an interesting performance to watch. The problem came when they finished. No-one realised they had, as all that happened was that the music stopped, abruptly.

Mick Scarlet's quiet and indifferent compering for the evening, introduced the next act upon the stage, an exotic performance by Function One, displaying to a fast techno dance music, Derek Bielby's own unique style of Urban Warrior with attitude, fashions. The performance was fast and active, and caught people's attention as well as their imagination.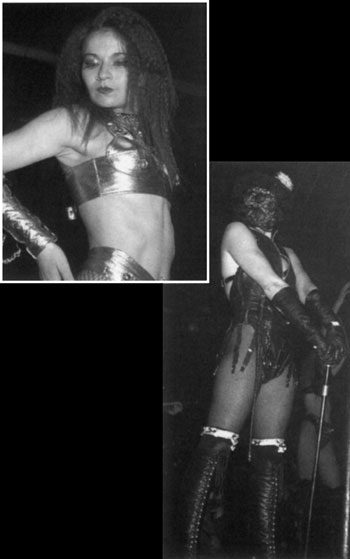 After about a half hour break, Religion came on stage. As they were late turning up to the venue, there wasn't any time for them to rehearse. All the models came on stage, almost at once, and started dancing erotically around, displaying these unique fashions by designer Liz Lewitt.

Next up was one of the most popular performances of the evening, Marquis. The mistress entered the stage leading her "baby", and continued on from there into doctors and nurses. The stage was alive, with each of the models thoroughly enjoying themselves, and putting 150% into their performances. This could easily be seen as they got caught up in the atmosphere of the night, and the performance carried on even after the music ended.

After another break of about an hour, Tentacle appeared on stage with each model walking on displaying the fashions. Then, with an explosion of energy, and "Jesus Built My Hotrod" by Ministry. the stage jumped to life with a bang. The models moved and gyrated to the music, as various new models appeared, strutting sensational fashions by designers Bev and Mike. The performance was a burst of energy, with an attitude to get people's attention. Fast, active, and all inspiring, lights spinning, painted bodies moving, thrusting these superb designs straight at the audience.

Last on stage was DeMask, one of the top fetish designers known on the scene. With a dark and mystical performance , proving yet again why they are so popular. The High Priestess moves to the centre of the stage, face covered with a dark red mask, draws a circle of salt in the centre, and so the performance continues. An expression of their own mystical world, revealed into ours. All the costumes were superbly designed, giving away hidden feelings purely by body movement, with faces hidden behind beautiful masks. The performance lasted for about 20 minutes, and left everyone awe inspired, holding their breaths ready for the next chapter in this strange story.

Upstairs and around the club were a large variety of stalls, each displaying their own additions to this world of fanatsy. From condoms to books, from restraints to fashions. Each showed their own enthusiasm for the night.

As a whole, the night was a success with music ranging from a mixture of gothic and industrial, to the lighter sounds of futurist and dance. Unfortunately, attendance was slightly low with only about 600 costumed people in the club. This, however, did not tend to dampen people's enthusiasm to explore, both the venue and themselves.

Everyone finally departed at about 2.00am, yearning for more, and many with a whole new attitude towards their lives.

I am told by the organisers that future Carnivals will be held at 'The Pink Coconut' in Derby, which is a bigger and much better venue.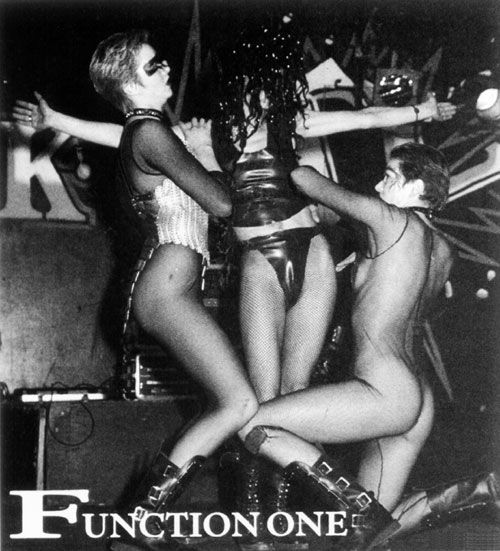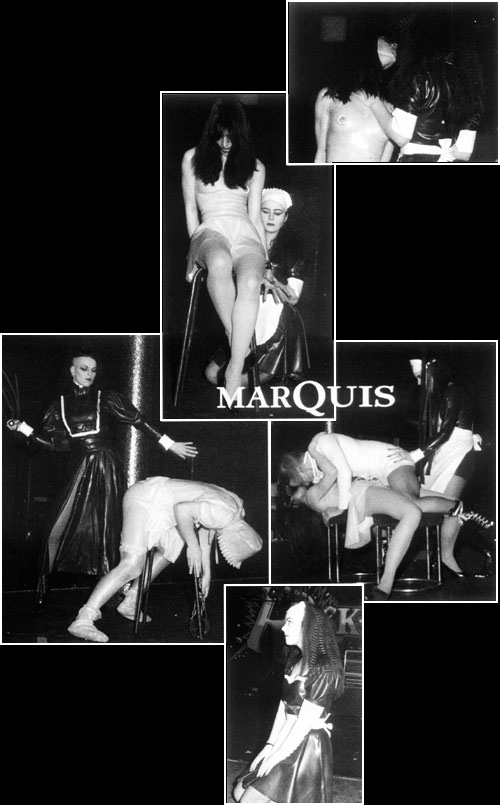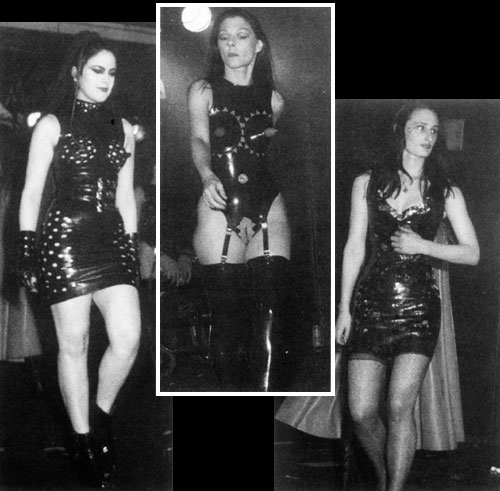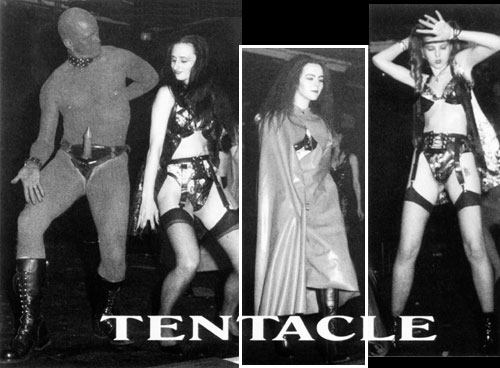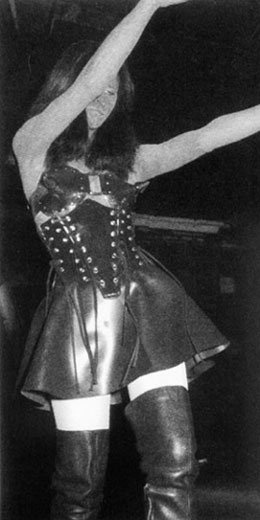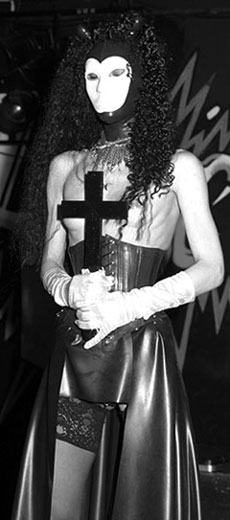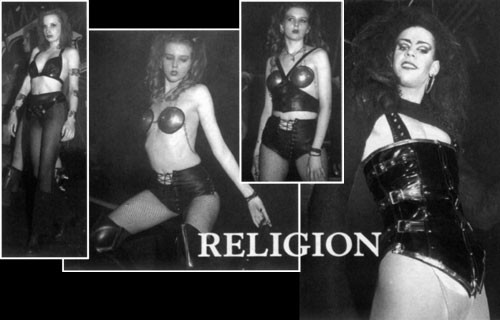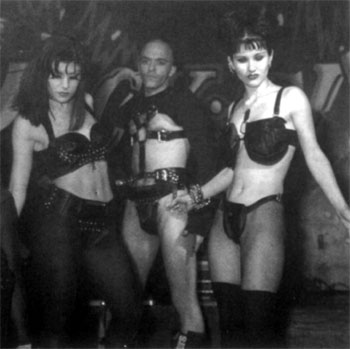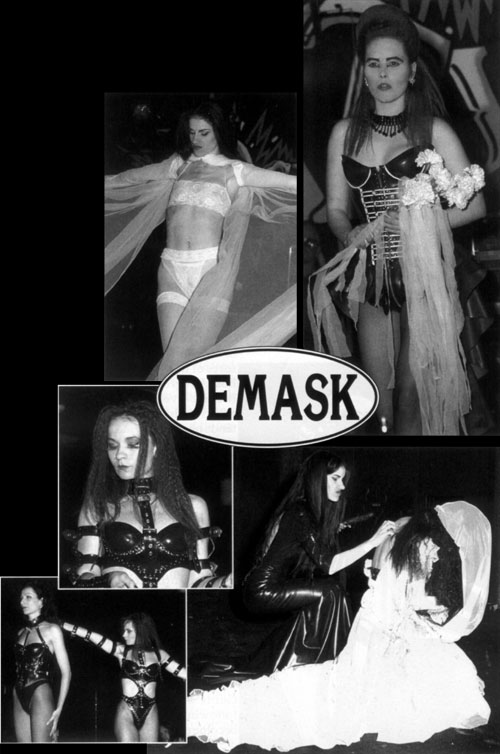 Nightbreed Recordings